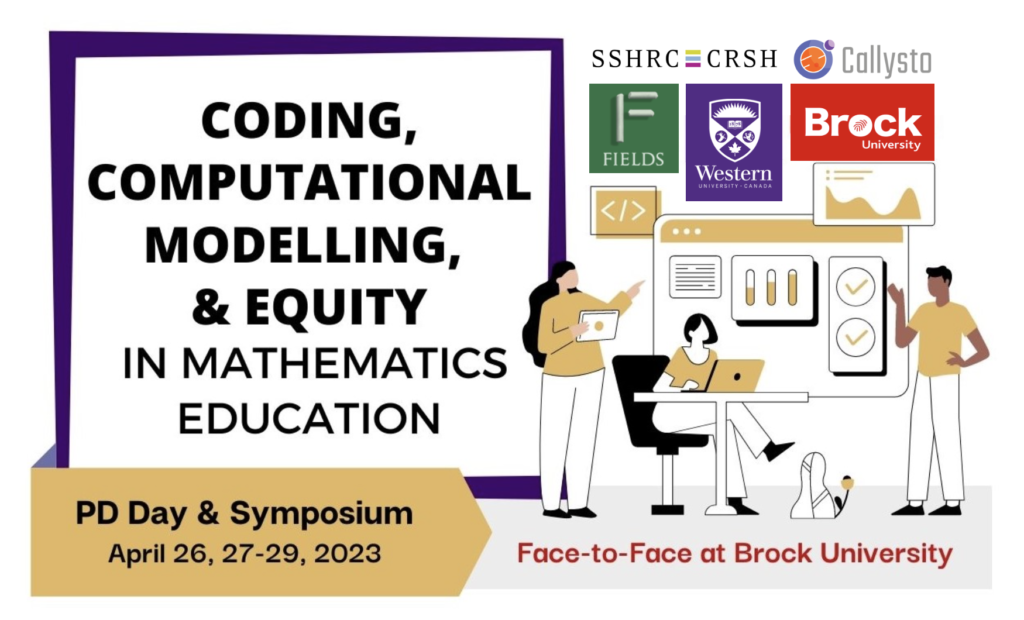 Keynotes

Title: Five Powerful Ideas about Technology and Education

Abstract:

I will present "five powerful ideas" concerning the very best ways to enhance education via computers. These ideas have stood the test of time in that they have guided decades of my own work, and they have been reinforced and adjusted as we have had experience with them. Some of them even originated directly in surprising experiences we had working with students and teachers.

These ideas are subtle, deep, and unfamiliar to many. A "once in several centuries innovation," information technology, impinges on profound epistemological and cultural issues. None of them is "easy to implement," and there are also cultural dissonances with popular ways of understanding how to use computers in education. Each idea stands on its own. But they also relate synergistically to the umbrella idea of "computational literacies," which I will also motivate and introduce.*

My talk will seek to bring these ideas to life in examples and will include commentary on avenues of progress and also on blocks and limitations impeding quicker progress.

*For further information about computational literacies, or as a preparation for the talk, the organizers of this conference recommend a previous, recorded talk by Prof. diSessa: https://www.youtube.com/watch?v=3pnc_ry5Y1c

A written exposition is: diSessa, A. A. (2018). Computational literacy and "The Big Picture" concerning computers in mathematics education. Mathematical Thinking and Learning, 20(1), 3-31.

Reactor: Dr. Brent Davis (Werklund School of Education, University of Calgary, Canada)

---

Title: Coded Bias: Decoding Racism in AI Technologies

Abstract:

With advancement in technology, tools built on artificial intelligence (AI) technology have made their way into the justice system. AI tools are now being used in recidivism risk assessment to predict the likelihood of reoffending by individuals in the criminal justice system. Also, AI facial recognition technology is being used in identifying subjects and suspects in the criminal justice system. While these tools might have been designed with the best intent, their use in the justice system has raised serious concerns about their potential to perpetuate racism and racial bias. This is especially the case where the tools are designed using historical data from era of biased policing, biased bail and sentencing regimes characterised by systemic discrimination against particular sections of the society. Algorithmic racism has been coined to describe this problem. This presentation will discuss racial biases encoded in various AI technologies used in the justice system and their potentially adverse impacts on Blacks and other racial minorities.

Reactor: Dr. Ron Eglash (School of Information, University of Michigan)
Working Groups

The symposium will employ a working group model like the Canadian Mathematics Education Study Group (CMESG). Working groups have leaders who plan discussions and activities to frame the work of their group. Symposium participants are invited to choose one working group to attend, in which they work closely with their group members for an extended period of time over the entire duration of the symposium (2 hours on Day 1, two 90-minute sessions on Day 2, and 2 hours on Day 3). Showing up and sharing your ideas are key to the success of this model. After the symposium, working group leaders and participants produce a report synthesizing their work and its outcomes, which serves as a pertinent contribution to the field.

Working Group A:

Coding and computational modeling in elementary and early years mathematics education (EEYME)

Abstract:

Coding and computational modeling are increasingly becoming curricular requirements across all age-ranges (Floyd, 2022). This working group will explore this phenomenon by focusing on elementary and early years education with an emphasis on mathematics while acknowledging and respecting the interdisciplinary nature of the work of teachers during this dynamic and diverse period of child development. The working group's focus may include,

discussion of affordances and limitations of different metaphorical frames and descriptions for coding used in EEYME such as 'literacy' (diSessa, 2017), recipe, puzzle, playground (Bers, 2020), creative expression, and architecture (low floor, high ceilings, wide walls).
developing and evaluating instructional materials and approaches for teaching coding and computational thinking in elementary and early years math classrooms (earlymath.ca)
examining the impact of coding and computational thinking on students' math skills and attitudes
exploring the use of technology and software tools to support coding and computational thinking in EEYME.
investigating the ways in which coding and computational thinking can be used to enhance problem-solving and critical thinking skills in EEYME.
sharing research findings, learning trajectories, and emerging best practices for teaching coding and computational thinking in EEYME.
critical discussion about under-articulated or less explicit goals such as computational participation (Kafai & Burke, 2017), productive computational disposition (Pérez, 2018) as well as opportunities for considerations of ethics, equity, and the development of empathy (Bers, 2022).

The WG is dedicated to examining how and why opportunities to code across the early years through elementary provokes mathematics learning with a combination of hands-on activities and critical discussions. Participants will have the opportunity to try out some unplugged and plugged tasks that have been tested in the mathematics classroom and explore the affordances of the Micro:bit (microbit.org) as a potentially equitable tangible coding platform.

Working Group B: Coding and computational modeling in secondary and university mathematics education

Abstract:

Mathematics is used when coding and designing algorithms (Modeste, 2016), and coding is often used to expand the class of mathematical problems that can be solved or the set of concepts that can be explored (Buteau et al, 2020; Lovric, 2018). Mathematics and coding can also be used jointly with principles from other disciplines to model real-world situations (Giabbanelli & Mago, 2016; Caron, 2019).

In this working group, we examine coding and computational modeling in secondary and university mathematics by working with and developing hands-on activities for students and educators.

We explore ready-made programs related to secondary and university mathematical concepts, along with tasks that have been or could be built from these programs, and then consider the characteristics of effective program-task combinations.

Important concepts, practices and ideas associated with computational thinking, computational modeling, mathematics, or computer science will be identified in the effective activities. As we develop our ideas in discussing activities and teaching, we will connect them to (or contrast them with) existing research and associated frameworks (Weintrop et al., 2016; Grover & Pea, 2017; diSessa, 2018; Modeste, 2018; Bråting & Kilhamn, 2021; Dohn, 2020). Key elements could be made part of a foundation to create new activities, and envision improved integration of mathematics, coding, and computational modeling instruction.

We invite participants to bring, if they wish, their own samples of coding or programming tasks.

Working Group C:

Equity, diversity, and inclusivity in coding and computational modeling in mathematics education

Abstract:

Coding and computational thinking (CT) is being integrated into K-12 mathematics education around the world. Researchers have identified numerous potential benefits for integrating CT with mathematics including "make[s] abstract mathematical concepts concrete" (Wilensky, 1995, p.257), dynamic modelling to develop mathematical concepts and relationships (Gadanidis, 2015), support transfer of learning from the classroom to real-world settings (Lunce, 2006). Other researchers suggested: motivation to experiment; the development of mathematical intuitions; critical reflection; and working with abstraction and different representations (Howson & Kahane, 1986; King et al., 2001; Marshall & Buteau, 2014).

However, this rapid integration of CT & mathematics raises many potential equity issues, including equitable access to technology for coding, equitable access to quality instruction and instruction that makes coding attractive to a diverse range of students.

Equity, diversity, and inclusivity

This workshop addresses the issue of quality equitable pedagogy as the benefits of coding for mathematics learning are based on instruction that promotes problem-solving, computational thinking and connections to mathematical thinking for ALL students. Incorporating this equitable pedagogy is difficulty for most teachers who have 1) little to no prior experience learning coding as problem-solving, 2) little access to quality teaching materials (Wu et al., 2020; Yadav et al., 2016) nor 3) no vision of integrating & connecting between CT / CM and mathematics teaching (Gleasman & Kim, 2018).

This workshop explores equity issues around quality pedagogy for coding and mathematics, developing strategies and vision to make coding more inclusive. Participants will then examine existing coding and mathematics activities through an equity lens before modifying the activities to develop mathematical reasoning for all students. In this way the workshop hopes to develop equitable math and coding activities, and develop a vision for future adaptations. In creating more equitable coding and mathematics activities, and a framework for modifying other activities, this workshop hopes to harness "the power to change pedagogies and students' experience of mathematics learning" (Ford, 2018, p. 27).
Panels

Research Panel*:

How do computational thinking and mathematical thinking interact (in terms of knowledge, ways of thinking, and competencies)? 

Abstract:

Over the past decade, there has been an upsurge of interest in the research on computational thinking. Many countries are in the process of introducing computational thinking into their school curricula, either as a new dedicated subject, a cross-curricular theme, or integrated within an existing subject, such as computing or mathematics. The relationship between computational thinking and mathematical thinking has been of particular interest and there is variation in how computational thinking is perceived by different stakeholders in the mathematics education discipline, including researchers, teacher practitioners, and teacher educators. In this interactive research panel, we will discuss characterizations of computational thinking and how it relates to mathematical thinking in terms of knowledge, ways of thinking,and competency. We will consider a historical overview, relevant literature, and state-of-the-art research, hoping to bring forward arguments for the importance and value of computational thinking in mathematics education in the 21st century. In doing so, we seek to highlight relevant questions and issues related to computational thinking that are relevant for the mathematics education research community. We will invite the audience to engage in active participation and will discuss with the audience their views and perceptions regarding all the issues raised.

*Some panelists may be presenting virtually.

Practice Panel*: Mathematics Education incorporating Coding: Practical Challenges and Opportunities
In-person and livestreamed in collaboration with the Fields MathEd Forum April 2023 meeting.

Abstract:

Coding or programming is ubiquitous across the world. But what coding means, how it is learned and developed and how it is exploited as a tool to explore topics in different subject areas varies enormously across jurisdictions: for example, coding can be introduced and developed as part of a school computing curriculum, as part of the school mathematics curriculum or more informally within out-of-school clubs. These different structural organisations inevitably serve to define what happens in practice in schools, shapes how students develop coding skills and learn key coding concepts, informs how teaching might be enhanced through coding, and ultimately how coding might be exploited outside of computing as a tool to think with and explore mathematics.

This panel will touch on some these issues with a particular focus on the interactions between mathematics and coding in practice. The discussion will aim to tease out the challenges, risks and opportunities of integrating coding into mathematics classrooms while addressing questions such as: Why should coding be incorporated mathematics classrooms? What is the specificity of coding in mathematics and the links between coding and mathematics? What can coding bring to mathematics in terms of new content or new ways to support mathematics teaching and improve learning? Which mathematical topics are most aligned to the incorporation of coding and why? What are the links between coding and algorithmics, applied mathematics and reasoning?

The panel will comprise a chair and four invited panelists from four different countries with different curricular structures. It will conclude by a reaction, titled 'Past, Present, and Future: 1980s – 2020s – 2050s'.

*Some panelists may be presenting virtually.
Poster Session: Research and Innovative Practices

The organizers of the Symposium invite submissions of poster presentation proposals contributing insights into Coding, Computational Modelling, and Equity in Mathematics Education. Poster proposals may focus on research or innovative practices. In the research category posters may present completed or preliminary research and must include a clear statement of the context, goals, research questions, and findings of research. In the practice category posters may highlight innovative practices or projects and must include a description of the project or innovation including the goals, activity/tasks, teaching/learning experiences and outcomes if applicable. The posters will be displayed and presented at the Symposium poster session that will take place on Day 2 from 1pm to 3pm (in two one-hour sub-sessions). Materials (poster boards, tables, etc.) to assist in setting up posters and displays will be available.

Those interested in presenting a poster must submit a poster proposal indicating the poster category and including a) title, and (b) 500 word abstract (references are not included in the word count).

Submission: Please fill out this form

Submission deadline: Feb 10

Decision and notification: Feb 28

For any questions, please contact: